I love to travel and I'm so grateful for all the trips I've taken and the amazing locations I've had the opportunity to experience, both alone and with my family. The trips with Paul, Cody, and Nick mean more to me, especially since my family wasn't able to travel when I was a child because we simply couldn't afford it. My first time traveling was to Ireland, which was a pretty big deal since I was not only flying to different country on another continent, but I was also doing it without my family at the age of seventeen. It was a truly unforgettable experience that I will always treasure as look through photos and remember everything I did was visiting the Emerald Isle. Since then I've been to some pretty awesome places including California, North Carolina, Michigan, New York City, and oh yeah a little place in Florida you may have heard of before. I've certainly traveled more than some people and way less than others, but I'm mostly happy to have been able to provide my kids with some wonderful travel experiences that I hope they will never forget.
Cliffs of Moher, Ireland, 1989
Did you know that millions of Americans have never traveled or left the state they grew up in? Many say they have dreamed of going on a special trip, but never seem to have the time or ability to do so. In fact, U.S. Cellular recently conducted a travel survey that revealed around 1 in 3 Americans (about 30%) have never traveled across the United States. (Results are from an online survey of 3,562 nationally-representative smart phone owners conducted by Ipsos Marketing on behalf of U.S. Cellular. The survey was conducted from Jun 18-25, 2015.?
This statistic makes me a little sad, especially since I personally love to travel and wish that others could, too, if it's something they desire and that is why I'm beyond thrilled to share U.S. Cellular's Big Country starring Andrew Zimmern!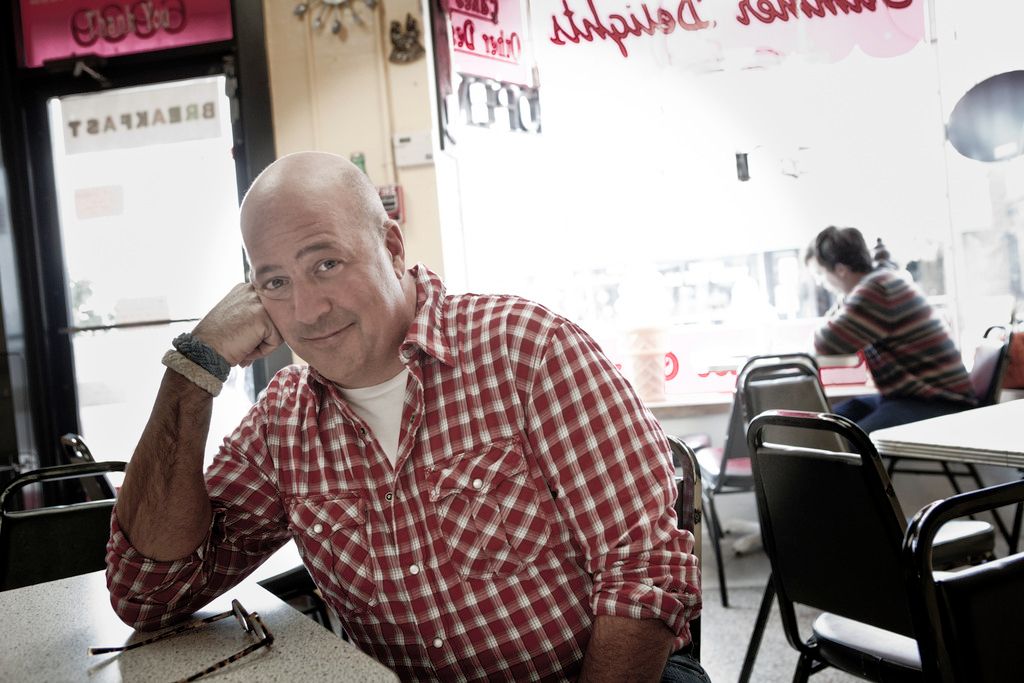 Here's the scoop on Big Country:
This summer U.S. Cellular is partnering with award-winning TV personality, chef, and food writer, Andrew Zimmern, to introduce Big Country. It's a five-episode digital series where U.S. Cellular and Zimmern search for deserving customers from all over the United States and take them on trips to places they've always wanted to go, including New York City, Portland, Maine, Bend, Ore. and San Francisco.
Big Country began airing  July 20 online at the Big Country website as well as on uLive.com, FoodNetwork.com and TravelChannel.com. Edited vignettes will appear on Food Network and the Travel Channel.
U.S. Cellular created the series with Scripps Networks Interactive and Andrew Zimmern to give their customers amazing opportunities to experiences places across the country, all while keeping in touch with their family and friends back home thanks to U.S. Cellular's nationwide coverage.
Big Country features U.S. Cellular customers who haven't had the time or opportunity to travel far from where they live. Participants were chosen after being nominated by friends and family who felt they deserved an unforgettable travel opportunity. Their stories include overcoming a fear of flying and seeing the New York City skyline while riding in a helicopter! I can tell you from personal experience that riding in a helicopter is one of the most exhilarating feelings ever, but doing it over New York City would be absolutely breathtaking!
Win a Travel Adventure with Andrew Zimmern
Here's where things get really exciting. U.S. Cellular is looking for one more deserving traveler to appear in the fifth and final episode of Big Country. You can apply or nominate others HERE, now until August 10th for the chance to travel with Andrew Zimmern! Oh my gosh, how amazing is that?!?! I don't know about you, but I'm already thinking of all the places I'd love to travel and I might even have someone in mind to nominate!
How about you? Is there someplace you'd love to travel with Andrew Zimmern? Or is there a special U.S. Cellular customer you'd love to nominate? If so, hurry, because you only have until August 10th!
Disclosure: I'm a compensated member of U.S. Cellular's Blogger Brigade, but all thoughts and opinions are my own. Please note: The contest is only open to U.S. Cellular customers.