As a runner I've had to get used to many different weather conditions, some I don't mind and some I don't like at all. Like, I love to run at the track with the sun beating down on me because it adds some extra intensity to my workout. I don't even mind running in the rain, which is a realization that actually surprised me at the time. My least favorite weather to run in, though, is the freezing cold of winter. I figured that out the hard way when I was training for a half marathon and had no choice but to log many of my miles during the coldest time of year here in the Northeast. I was smart, though, because I always made sure I had the essentials including warm running tights, a few layers on top, a pair of gloves, and most importantly my phone. Not only in case of an emergency, but also because my phone is my music player. It's funny, though, because it turns out that mobile devices don't necessarily enjoy being out in extreme cold temperatures any more than I do. However, did you know there are ways to actually winterize your cell phone in order to prepare it for the freezing temperatures and protect it from damage when the weather gets cold? I know I didn't, which is why I'm really glad my friends at U.S. Cellular shared a few tips to keep my Samsung Galaxy S5 safe this winter and I'd really love to share their tips with you as well!
Cold Weather Tips to Protect Your Cellphone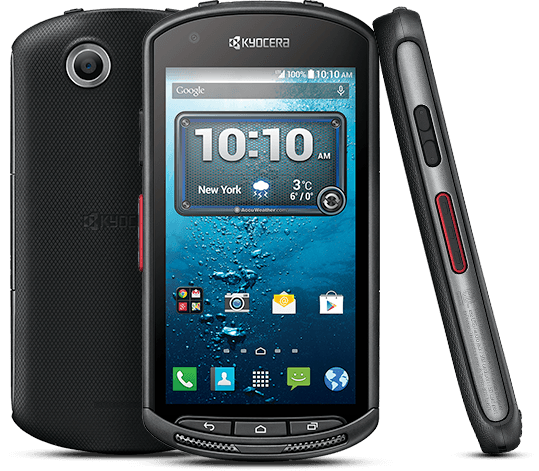 Accessorize: A LifeProof case is tough and waterproof and can protect your device during severe winter weather, including frigid temperatures, ice, and snow.
Best Weather Apps: AccuWeather, MyRadar Weather Radar, The Weather Channel and WeatherBug are some of  the most popular free apps available on iTunes and in the Google Play store to help keep you up-to-date on winter weather.
Battery Blues: When cellphone batteries are exposed to chilly temperatures for extended periods of time their ability to function drops like the winter mercury. Mobile device batteries that would provide 100% capacity at 80 degrees will usually only deliver about 50 percent when the temperature outside dips to zero.
Cover Up: Extended exposure to the cold could harm your cellphone's display screen. The display cover can actually become weak, which could cause the liquid crystals inside the display to begin freezing. Yikes!
Don't Fret When Wet: If a cellphone gets wet due to condensation or from getting dropped accidentally in the snow, turn it off immediately and remove the battery. Use a towel or napkins to get as much excess water off the phone as possible and leave it turned off  for a day or two to allow the internal circuitry a chance to dry out fully.
Phone for Cold and Snow: The Kyocera DuraForce is an ultra-tough smartphone that is built to withstand frigid temperatures down to -22 degrees Fahrenheit. It's also certified IP68 waterproof, so it can be fully submerged in up to 6 feet of water for up to 30 minutes and with its Glove & Wet Touchscreen Operation you can even use the phone while wearing winter gloves or if the screen gets wet.
If you need to be out in the cold with your cell phone for any length of time I hope you find these tips to be helpful because it you're anything like me then it would be truly devastating if any harm came to your beloved mobile device.
P.S. Did you give your child their first cell phone for Christmas? Did you upgrade them to a smartphone? If so, this Parent/Child Agreement is a must-download to make sure everyone is on the same page and always using their phone responsibly.
Disclosure: I'm a compensated member of the U.S. Cellular Better Moments Blogger Brigade, but thoughts are always my own.