Even though we have a house filled with mobile devices and tablets I don't consider myself a huge game "app" person and that's probably because I know I'd get hooked and never get any real work accomplished. It's amazing how "just five minutes" can easily turn into an hour, isn't it? Then before you know it the kids need to be fed, the laundry needs to be folded, and you should probably take a shower to at least look like you haven't been glued to your mobile device all afternoon. Consider that your fair warning before I introduce you to an app that will definitely pull you in, get your creative juices flowing, and have you dancing and singing in your chair. Probably for several hours. You're welcome.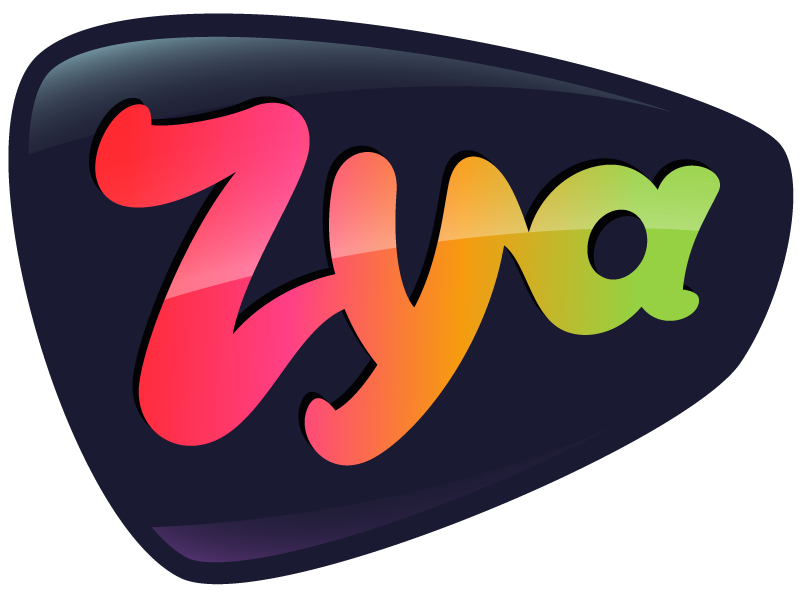 I don't know about you, but I was certain I had serious rapping skills when I was in high school. No, really. Just ask my friends who I entertained during many sleepovers. I swear if there was a reality singing show back then I would have totally been a shoe-in to win. Sometimes we simply miss our calling. Clearly I missed mine.
I was reminded of how much I love to sing along to my favorite songs when I was recently introduced to the Zya Music App by the team at Word of Mouth Women. Zya is a FREE music app that puts you in the middle the action as you create your very own original song, complete with band members, a vocalist, and your choice of microphone. It literally walks you through the steps to create a totally unique masterpiece that is specific to your personal music style. Are you a fan of different music genres? If so, awesome, because you can even mash-up a few of your favorite tunes, including popular hits like Blurred Lines, Girls Just Wanna Have Fun, and Paparazzi! 
Disclosure: This giveaway is sponsored by the team at  Word of Mouth Women, but as always, opinions are my own. 
My favorite thing about the Zya music app is that it is great for kids of all ages, even the youngest members of the family. Not only can they create their own songs, but they can even include their own voice, which takes the whole idea of personalizing to a whole new level. My kids are both teenagers so I really couldn't convince them to indulge me, but here is a really cute example of how much fun it is to play with the Zya app and turn yourself into an instant superstar:
I know, I know, you can hardly wait to get started with the Zya music app and share all your amazing creations with friends and family on every social media site you belong to, but first I have something equally as fun to share. Here's an opportunity to enter for a chance to win a $50 iTunes Gift Card!
iTunes Gift Card Giveaway
Check out the details below and please do me just one favor? Go download the Zya app (if you haven't already), have some fun with it, and come back and leave a comment with a link to your song because I would love to see what you come up with!