I've already talked about how thrilled I was that Nick decided to join the high school track team this past spring, but it turns out I left out one of the most important reasons.
I can still remember a few of my own high school experiences, both good and bad, and some of them involved really horrible teachers and some involved wonderful teaches and coaches. Both can have a huge impact on a student and/or athlete, which is why I need to express how grateful I am that Nick had such a devoted and invested coach, who also happened to be one of his teachers. This winning combination is more special and rare than you might think, but I have no doubt that Nick will always remember Mr. N long after he finishes high school. I'm confident of this because I have personally been out of high school for more than 20 years and I can still remember a special coach and teacher who pushed me, supported me, and was often tough on me. Now that I'm an older adult and much, much wiser than I was in high school I realize she did all of those things because she cared about me and believed in me and not because she was being mean (even though I was certain of it at the time).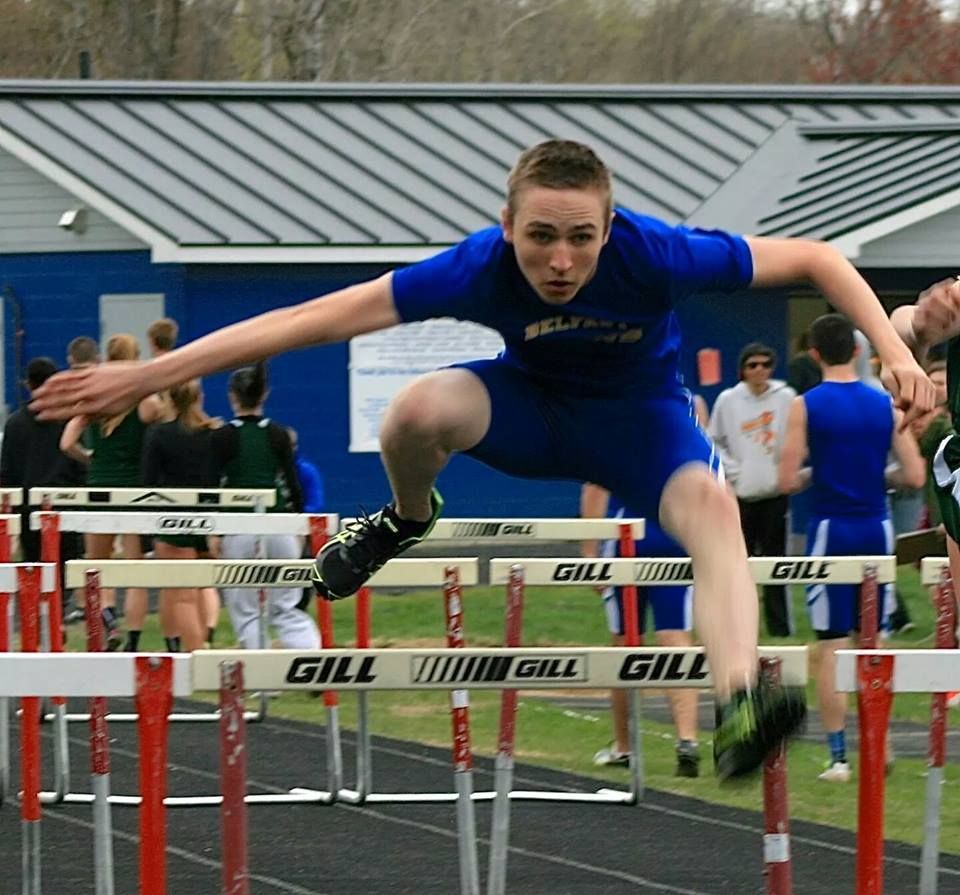 Teachers and Coaches Impacting the Lives of Students
At the end of the school year we attended Nick's track banquet where he received the certificate in the photo above and while that certificate looks just like everyone else's on the track team, it came with a very personalized sentiment from his coach. Here's the thing. It's pretty easy to hand out awards one-by-one when you have a large team of athletes, but it's another to share a memory about each of them after you shake their hand and give them that piece of paper, which is exactly what Nick's coach did. Personally, I loved hearing stories about everyone on the team, but of course I especially enjoyed hearing the one about Nick. It included that he was a hard-working athlete and that he ran a pretty fast 400 meter run the first time he ever did it in a meet, but the one thing that stuck with Nick (I know because he mentioned it again about a week ago.) was that Mr. N shared that he left everything on the track. As his parent I witnessed that very fact and often praised him for it, but I can recognize how much more meaningful and confidence-building it is to hear that kind of compliment from someone you respect and admire than just your Mom.
I'm super grateful to Nick's coach for taking his role as a coach and teacher seriously because it's that kind of positive impact that all kids need and crave, but often never receive. Thank you Mr. N!
Do you have a special memory about a coach or teacher from your past or of one who has made a difference in your child's life?