I can't believe we're already half way through January, which is why I should probably start this post by saying Happy New Year! Getting back into the swing of our regular routine after a long 2-week school break proved to be a bit challenging for everyone. We all enjoyed sleeping in, eating breakfast at ten (noon if your name is Nick), and staying up late every night watching The Office on Netflix. While it was really nice, I have to admit that I also like having the structure that a school week requires and I'm mostly happy that things are somewhat back to normal. I miss my kids, though, because they're both pretty fun to have around. Most of the time.
As I started to think about the new year I automatically began reflecting on the prior year and all that I had accomplished in 2014, both personally and with my family. It was really quite amazing and included my biggest personal achievement of completing my first half marathon and another really special first for my family when we visited Disneyland and attended the Disney Social Media Moms Celebration. The first half of the year was most definitely filled with new challenges, fun, and memories to last us all a lifetime. We also experienced a painful loss in 2014, though, when we had to say goodbye to our beloved dog Jenna. She was our family pet for 18 years and her gentle, tolerant, and loving presence will be forever missed.
As I look ahead to all the possibilities 2015 can bring, I've decided to set a few goals. I suppose goals are similar to resolutions, but I sort of like goals better because they come with a timeline, which helps to keep me focused and disciplined. I plan to continue with a fitness goal I set for myself last summer, which is to run a faster 5k and shed a few pounds in the process. My next goal is one that came to me at the end of 2014 when I received an email from GoodReads congratulating on my reading accomplishment for the year. To say I was embarrassed would be a gross understatement. According to the email I had read two whole books in 2014, which is basically what Stephen King accomplishes before lunch on any given day. In my defense, one of the books I read last year was Stephen King's book, On Writing, which is about the craft of writing. It's a wonderful combination of memoir, advice, and solid tools to help you become a better writer. The biggest piece of advice that stuck out for me was that he says there is no way around it, to become a better writer you have to read more. Period. So yeah, I plan to read a whole lot more this year and thanks to my husband's generosity at Christmas I have a wonderful stack of books to get me started toward my modest goal of reading 12 books in 2015 and guess what? I've already completed my goal for January, devouring Everything Matters by Ron Currie, Jr. in less than a week (most of which I read in one afternoon).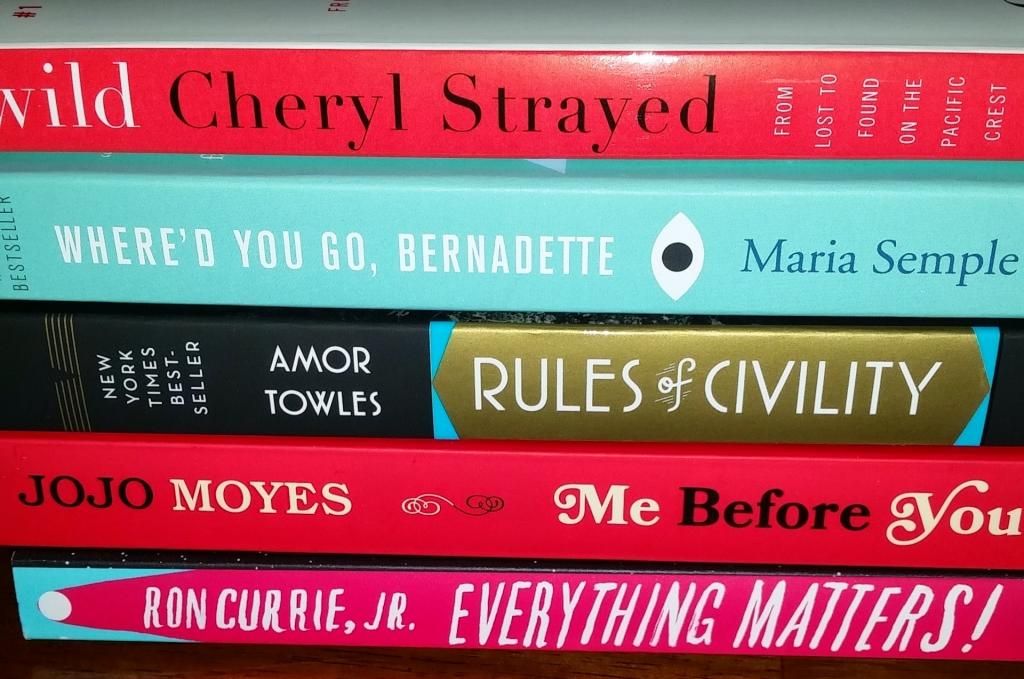 Did you make a New Year's Resolution or set a goal for yourself? Have you read any of these books? Which one should I read next or is there a book I simply MUST add to my stack?? Help!!!