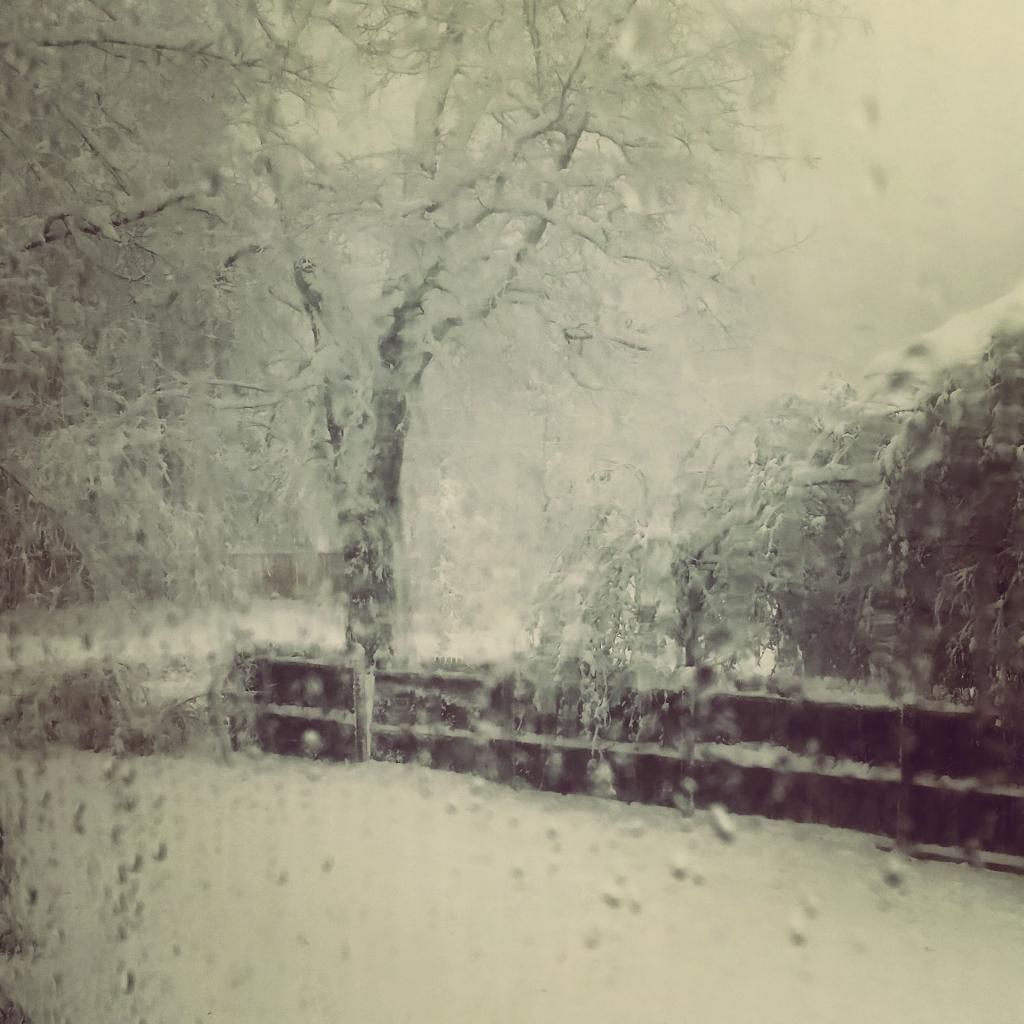 Today's weather forecast called for a few inches of snow. What we got was a blizzard and well over a foot (probably closer to two) of the white stuff. I don't know about you, but sometimes I think I should have become a meteorolgist because let's face it, they are pretty much the only professionals who can be innacurate, sometimes by 10 inches of snow, and still get paid and keep their jobs. I mean, I have nothing against weather forecasters, but seriously? The only explanation that would make even a little sense to me is that they are all in cahoots with Mother Nature and just like to mess with us, especially those of us all the way up here in the Northeast, every now and then. The problem, though, is that they decided to mess with us today of all days. A day when we had things to do, food to eat, a New England Patriots football game to watch, and for my husband a long drive to make. Needless to say, I'm a little grumpy as I sit here and type this on the teeny bit of battery life I have left on my laptop because, oh, I almost forgot the best part of today……WE HAVE NO ELECTRICITY! For the second time today.
When the snow started to fall this morning I figured it wouldn't amount to much, you know, because I believed the weather forecast. Silly me because not only did it amount to a LOT, but it hasn't stopped all day long. It is still snowing. The wet, heavy kind of snow that nobody should be shoveling if they care about their back and don't want to risk having a heart attack in their driveway.This storm is no joke and if it's any indication of what's ahead in the upcoming winter season I'm packing my bags and heading south for a very long extended vacation. Maybe forever.
If I sound grumpy right now it's because I am. Not only am I sitting by candlelight and racing to type as my battery creeps toward dead, but I'm also missing what is obviously (according to Twitter because that's how I'm getting my updates via my phone) an amazing football game that was the one thing I couldn't wait to watch on this cold, snowy day. Now I know that you're probably thinking I should somehow focus on the positive right now because there is always something to be grateful for, right? Wrong. I'm here to tell you that right now at this moment you are very wrong. Wait. I take that back,  you could be right after all because there is a bowl filled with Halloween candy so I think I'm going to eat my grumpy feelings and hope we have enough candles to last until the electricity comes back on. And when it does come back on, I'll be spending all day on the treadmill teaching my feelings a lesson.