Disclosure: This is a sponsored post, but I love saving money and I really love sharing good deals with you.
This past December we bought a home and moved to a different area of the state we're in and one of the best things about that is we are now only 20 minutes (17 on a good day) from Target, as opposed to an hour. I could quite literally spend all day, or at least an entire afternoon, at Target because it's pretty much my favorite place to shop. As much as I love to walk through the store, looking at things and loading my cart with way more than I actually need, I also like receiving packages in the mail. It might not be as fun to shop via my laptop, but in some ways it actually saves me money and if there's one thing I love it's saving money. This is where Groupon comes in. You've heard of Groupon, right? And you're signed up and are already saving with Groupon, RIGHT? Lie to me if you have to because a life without Groupon is like a life without jelly for your peanut butter sandwich. If you shop you should be using Groupon coupons. It's as simple as that.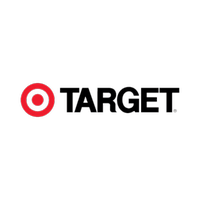 How to Save Money with Groupon Coupons
Now that you know how much I love Target and how much I love saving money using Groupon, I have to tell you how excited I am when the two collide, like right now! If you're anything like me you absolutely avoid paying shipping charges whenever possible and that's why the Target Groupon for $5 off $50 PLUS Free Shipping is one that I'm pretty thrilled about. I know, it doesn't take much to excite me, especially when it comes to saving money.
Admit it, you're excited too, especially since I bet you have a whole lot of back to school shopping to do and maybe a budget to stick within, so what better place to start than Groupon because Target is only one of the many merchants they work with to provide you with tons of coupons and amazing deals.
Now what are you waiting for? Let's go shopping!