It recently occurred to me that I don't have a lot of pictures of Paul and I, especially from way back when we were first dating. That's probably because way back then, more than twenty-five years ago, we would have needed to carry an actual real camera with us wherever we went and then wait to have the pictures developed and hope they came out good. There was no taking a quick selfie, cropping it, and adding the most flattering filter we could find before then sharing it with a million of our closest friends via the internet. Those were definitely crazy times indeed. I mean, how did we ever survive? No, really, my kids ask that question all the time.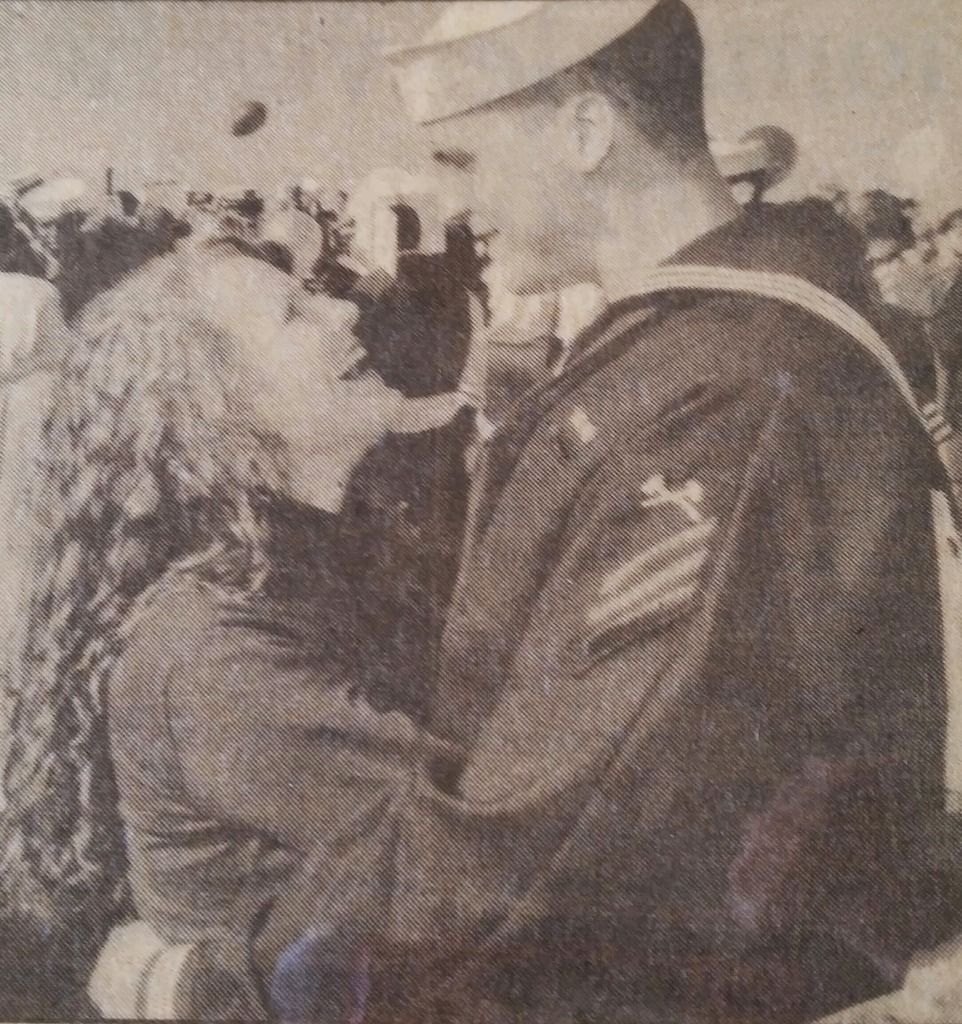 The other thing that made those times a bit crazy was finding ways to meet someone to date, getting to know them, and then going out on actual dates. Paul and I met while working together at our local movie theater, but I'm guessing most people spent a lot of time at dance clubs or maybe a local bar trying to find the love of their life. Those were the days when you talked to someone on the phone (the kind that hung on a wall with a cord attached to it) and spent time with them in person while getting to know each other, but the times have changed. My have they changed. I mean, I'm sure there are still men and women who prefer old school methods of finding a date, but with advanced technology and mobile devices like my Samsung Galaxy S5, finding your perfect match could be as close as your fingertips because I'm pretty you already know there's an app for nearly everything and dating is no exception.
Fun Fact: According to a recent study conducted by U.S. researchers in the Proceedings of the National Academy of Sciences, it is estimated that 35% of marriages in the United States began as an online dating relationship.
The fact that online matchmaking has become so successful might be one of the reasons that internet dating sites are offering apps as a way of making it easier than ever before to find your potential soul mate, right from the comfort of your own home. Two of the most popular online dating sites for singles looking for love are Match and eHarmony. Match alone has approximately 15 millions users who live in 24 countries, which is why it made perfect sense for them to launch a brand new website and app so their members could conveniently access their account no matter where they might be in the world, from the comfort of their couch to sitting in an airport while waiting to catch a flight. What's really great is that the search options on both sites provide better matches because they go beyond filters for age, hair color and where a person lives, to allow you to remove possible matches based on lifestyle preferences including religion, alcohol consumption, and many other things depending on what you're looking for in a date. While the apps are free, you do need a subscription in order to be able to interact with possible dates.
If you're the type of person who likes being able to search for a potential match online, but would prefer connecting with someone through a friend you have in common, then Coffee Meets Bagel might be the service for you! It's a free app on Apple devices, that uses your Facebook friends list to connect you with possible dates in form of a "bagel". If you "like" the match and they "like" you back then you will be able to connect via a private chat room and get to know he other a little better.
Fortunately, the shame that used to be connected with online dating no longer exists and even better is the fact that current technology means singles don't have to be constantly checking their computer while searching for a future mate. Instead, the entire process of finding someone special can now be an exciting adventure that easily fits into your busy everyday life. I've certainly heard of many wonderful online dating success stories, but I wonder if it's for everyone. Have you ever tried online dating? Would you ever consider it or recommend it to a friend?
Disclosure: I'm a compensated member of the U.S. Cellular Blogger Brigade, but as always thoughts and opinions are my own.